Last month a friend was holding a competition for creative make up design, and this was my entry. I had this Twiggy-esque look in mind for sometime and this was an excellent opportunity to bring it to life.
I didn't win, but it was great fun doing it and Sarah was so lovely and patient to work with and absolutely nailed the Twiggy persona!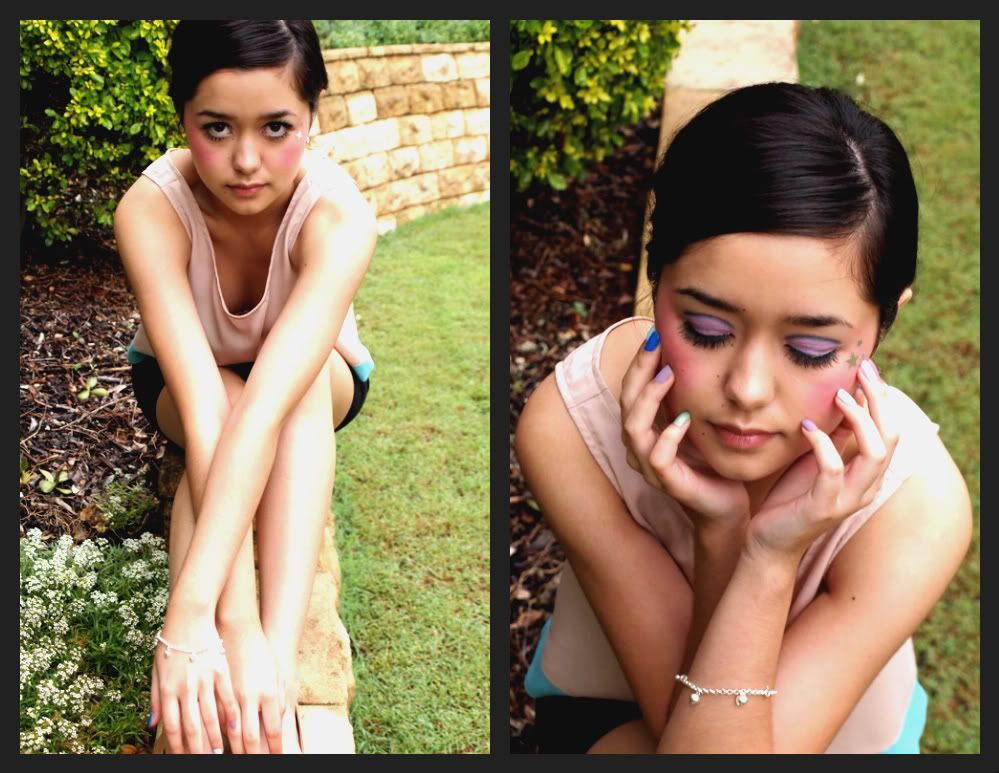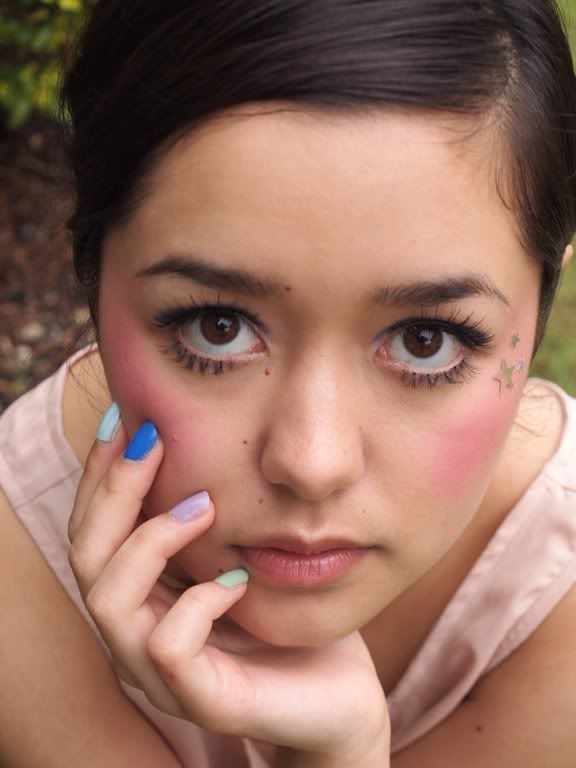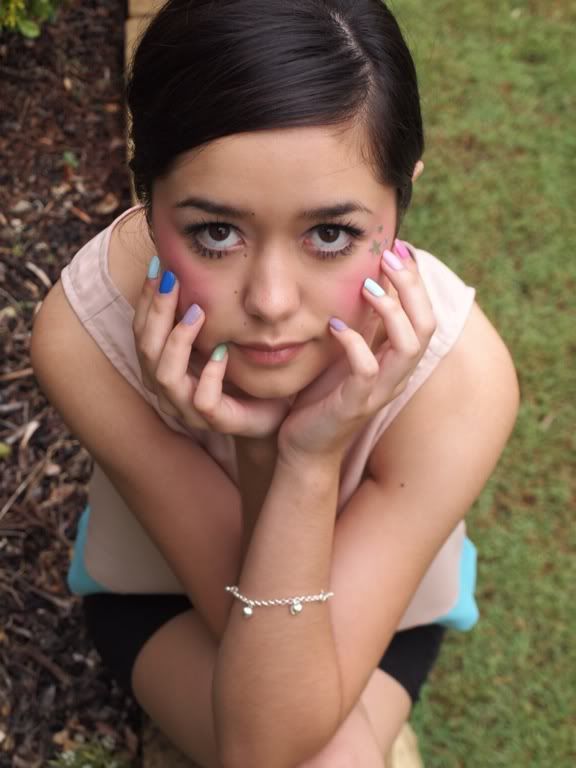 Summary:
"This look encompasses three key elements; spring-time, hydrangeas and stars. It is definitely a coquettish look, suitable for spring. To me, Spring is more about vitality, youth and playfulness and less about drama. So with this mood in mind, I chose to do Twiggy inspired eye make up; young, fun and playful. Hydrangeas are my favourite flower. I love their abundant, blushing petals and colours range from indigo through to purple, mauve, pink and white. I have incorporated their colour scheme throughout; paying attention to the eye make up and nail colours. On Sarah's eyes I used a dusty lavender cream shadow and deep indigo pencil. To further capture the ambience of gorgeous blushing blooms I used a vibrant pink on Sarah's cheeks, swept high up to the temples. A sheer and rosy lip complements the rest of the face. Stars are my favourite shape- the addition of the stars lends a hint of a modern, almost futuristic edge to the entire look."